Regular price
Sale price
$25.00
Unit price
per
Sale
Sold out
[v] Vegan; 
Our Vegan Creamy Thai Roasted Sweet Potato Bisque isn't just a dish; it's an invitation to savor the artistry of flavors and textures.
Crafted with meticulous attention to detail, this bisque celebrates wholesome ingredients and global influences. With every spoonful, you'll be transported to the bustling markets of Thailand, where aromatic spices mingle with the richness of coconut and the earthiness of sweet potatoes.
The coconut amino roasted almonds provide a compelling contrast that awakens your senses and keeps you craving more. Topped with the vibrant green of cilantro, this bisque is a visual and gastronomic masterpiece, embodying the elegance of fine dining while staying true to its vegan roots.
Elevate your dining experience and embrace the symphony of flavors in our Vegan Creamy Thai Roasted Sweet Potato Bisque. This journey promises to leave an indelible mark on your palate and memory.
Ingredients
SOUP - Sweet Potato, Butternut Squash,
Onion
, Ginger, 
Red Pepper Flakes, Cayenne pepper, Sea Salt, Pepper, Extra Virgin Olive Oil
GARNISH Coconut Aminos Roasted Almonds, 
Cilantro
Shelf Life
3-4 days in refrigerator / 4-6 months in freezer
Share
View full details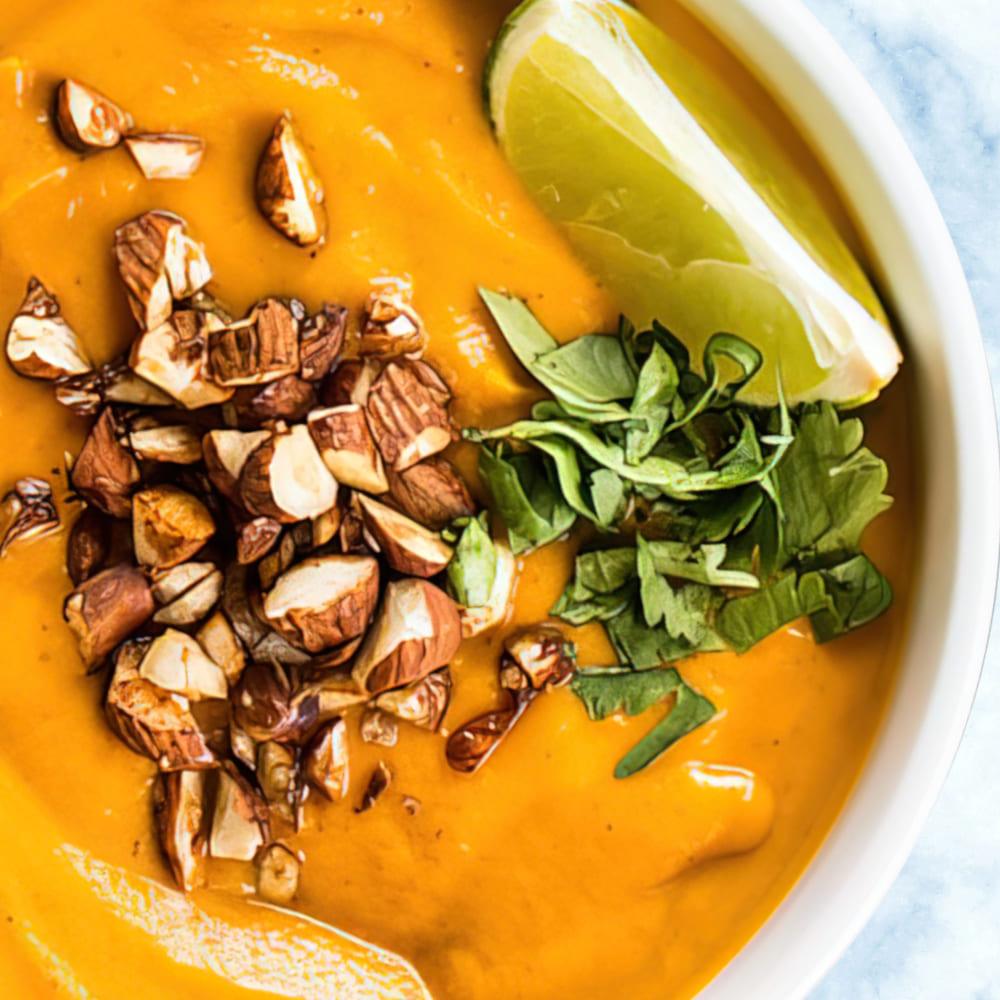 Made From Scratch & Fresh To Order
Vegan Food, Vegan Meal Delivery & Vegan Catering Services in Houston, Texas